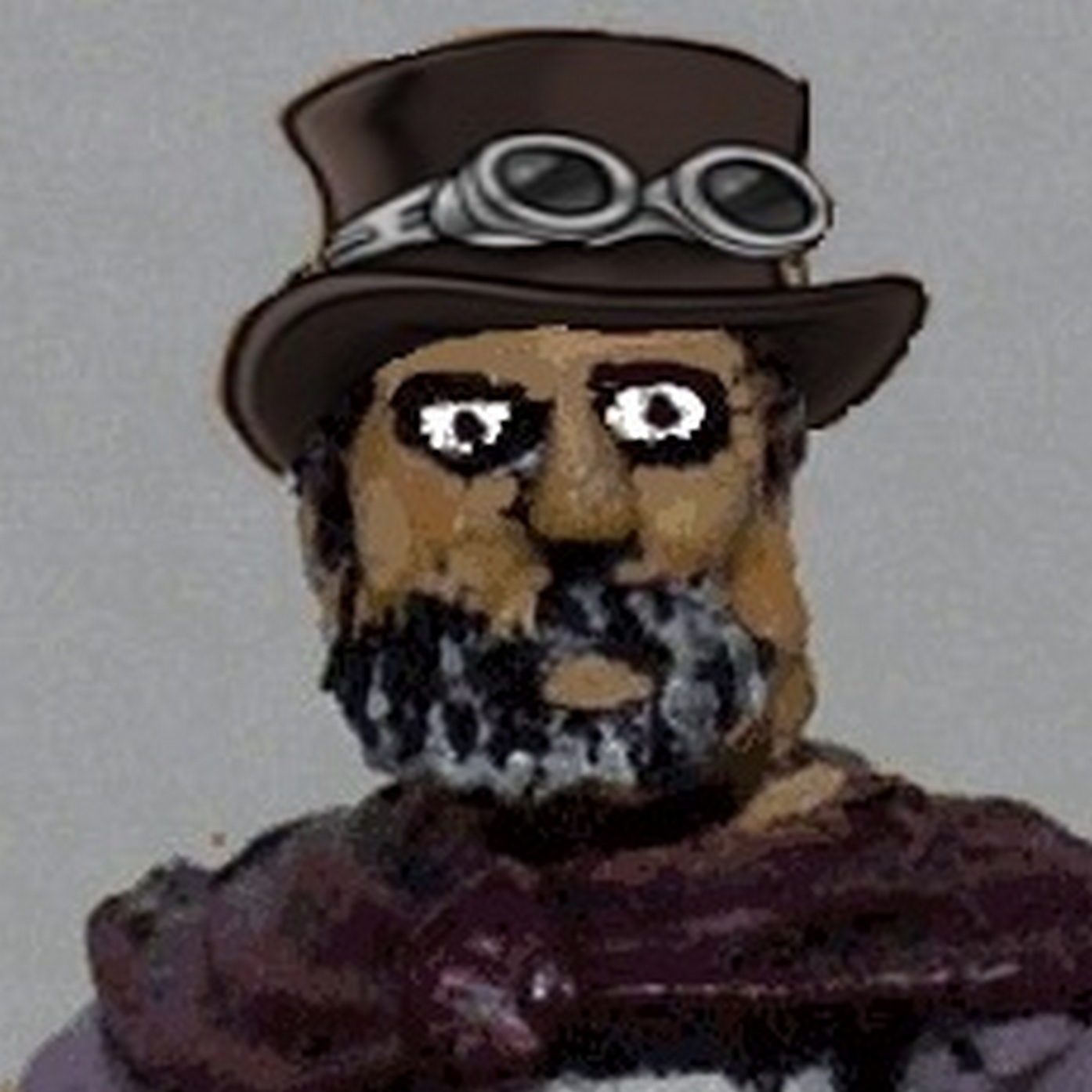 In this week's 70th episode (and the 8th week of 2021's Lockdown) the team manages to hang on for almost two very solid hours indeed of chat, banter and lead-based quasi-entertainment without anyone storming off set at all (although to be fair we have no official weatherman on the team).
Making a fast start with an electrifying discussion on how best to wire an shock-giving glow-in-the-dark rat wheel we move seamlessly onto a segment about the fraught subject of mast erection glue strategies in which Warlord Games somewhat unusual Victory at Sea ship-basing conventions are critiqued and compared to wake-less alternatives.
The Biblical era then gets a proper look in as we debate whether there are really only 3 different biblical armies, and how easily can they be morphed into one another - and if it's possible to successfully ship the right lead for any or all of them in from the USA post-Brexit. Inevitably both Vic Reeves and Bob Marley both pop up here, as someone mentions the Uratu and Uvavu Dynasties in a segway to much Biblical Dub Reggae goodness.
Baccus 6mm (is that a scale...? Ed) American Civil War figures are then drooled over, as we all carefully consider whether The Band's Robbie Robertson was actually the prototype for one of the more hirsute Baccus ACW General figures. 
Then things go a little off the rails as we all have a long run up at pronouncing "Tlaxcallan" and consider whether buying an Aztec or Inca army is something any wargamer simply needs to do before they die (and whether it's possible to do so for less than the price of a new car).
With three purchasers around the microphone we also have an initial shufti at the new "O-Group" rules and cough up some first-look feedback on what seems to be (so far) a promising development in WW2 battallion-level gaming.
The episode then moves into full steam ahead mode as Adam yet again returns to the chair in I'm Sorry I Think You're An Arse to put forth his latest theories on why anyone who says "the hobby is greying, we need to do something about it" actually needs to get right back in their box (ideally quite quickly, as otherwise Adam may assist them in an overly proactive manner). 
Finally we of course round things off with a happy ending in Andy's Quiz as, paying tribute to another podcast's frequent and enthusiastic one-handed embrace of a ruleset-specific onanistic double-entendre, Andy treats us all to a trio of questions on the carefully-enunciated subject of "Pulling Rank".