Episodes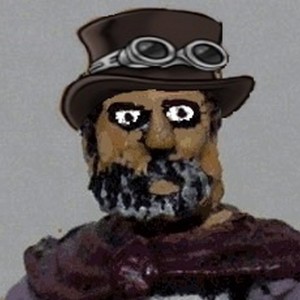 Friday Apr 14, 2023
Friday Apr 14, 2023
Yes, a rare in-the-field podcast in which a team of 3 (me, Dave from the Podcast and Mike) storm the beaches of Normandy to visit Bayeux, Le Havre, several seaside gun positions, Pegasus Bridge, Rouen and Dieppe whilst also finding time to fit in a bit of Norman-themed ADLG competition action in between numerous bouts of eating, drinking, discussing former Fulham players of the last decade, and many other regionally appropriate activities.
As such, sound quality is a little sketchy in some parts of this podcast, mainly on account of the fact a number of the individual segments were recorded on my phone in (or outside) various bars and restaurants in the Normandy heartland. 
The battle reports and tourism photos from this trip can all be found on the Madaxeman website and there is also a YouTube video version of this podcast which also includes all of the photos too.