Episodes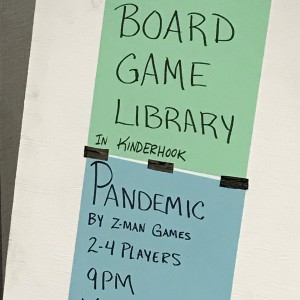 Thursday Apr 09, 2020
Thursday Apr 09, 2020
In that "3rd difficult week"  for many podcasts, when good intentions come smashing up against the hard reality of running out of things to actually say, the Madaxeman.com Lockdown Special crew amazingly dodge that particular subject-matter bullet by yet again chuntering on about literally nothing in particular, and also by throwing in a new guest paticipant in the shape of fellow CLWC club-member Tamsin from the  http://wargaminggirl.blogspot.com/ Wargaming Girl blog. 
As well as the usual chunter, dross and fluff this week there is even more coverage of buying and painting Vikings, whether it's acceptable to cheat with WW2 German cammo patterns, just how much effort is too much when it comes to 15mm Samurai, rescue techniques for those all-too-common gold spray paint accidents, the challenges of insuring wargaming figures, whether the film Highlander would work if it was remade to cover the life of an immortal ACW General living in modern day Hoxton, Venexia's rebirth in North West England, if buying a whole 28mm army is justified if in the process you can then avoid wasting a £3 sheet of waterslide decals, and - of course - Andy Finkelkelkelkel's Quiz of the Week, which this time around dares to venture into thematic territory so obscure it would surely frighten even the most battle-hardened Osprey Publishing commissioning editor. 
And we drink some beer. Which is nice.
(and... all the stuff we talk about we've bought ourselves - there's no product placement, freebies or paid endorsements in here. But if anyone did want to send anything, please get in touch!)