Episodes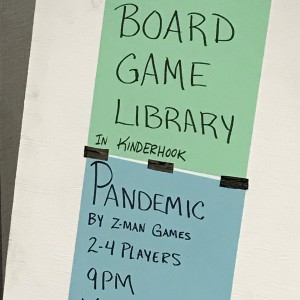 Friday May 22, 2020
Friday May 22, 2020
As the landmark of a double-figure number of Lockdown Podcast Episodes rapidly approaches, and with almost 1,400 Podcast downloads in the last month under our belts the team of intrepid wannabe gamers and by-now-obsessive painters luxuriate yet again in the riches of a combined painting queue that stretches all the way from the pyramids of Ancient Egypt to the tower stacks of Mega City One.
In the fleeting moments of the podcast that take place before we reach Andy's Quiz Music a wide variety of debates take place - the best board games for feuding siblings, using the type of garden feature which would raise eyebrows in a parliamentary expenses committee for tabletop terrain, genetic similarities between Vikings and Saxons, whether treatments for 10mm addiction could be made available on the NHS, how to sneak lead through domestic customs inspections, and in a newly trimmed version of the ADLG list discussion we all take a vote on who we think would win in a Jurchen Ch'in-Jurchen Ch'in face-off (hint - the Song Chinese always come off worst...).
There's also a whole load of discussion about how Tabletop Simulator (available on Steam) might actually be the solution we all didn't realise we were looking for to get some (virtual) lead on a (virtual) table in the near future - all of which gets crammed in before Andy's Quiz.