Episodes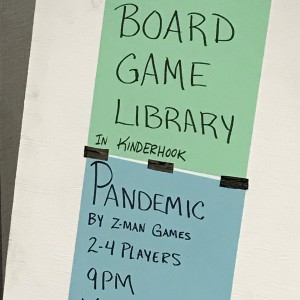 Friday Jul 24, 2020
Friday Jul 24, 2020
As Lockdown gently unwinds across the UK, the full team are assembled again for a seven-hander episode that reaches the parts other gaming podcast cannot reach, gives them a good old scratch and then eats whatever is under it's fingernails for good measure.
In this week's episode consideration is given to how to choose the best filling for an LBMS transfer sandwich, we ask the vital question "wet palettes - vital painting tools, or just margerine tubs with pretentions?", the contentious subject of whether face to face gaming will ever really replace online play is fully aired, a vital but often neglected topic on the degree of crossover between gardening and wargaming is exhumed and dissected, we ponder the idea that there may be telephones and newspapers in the future, and the answer is (eventually) coughed up to that age-old question of what brush should you use to paint an elephant?
As well as these riveting subjects Andy's Quiz this week is all about swearing, the Napoleonic Saga reaches the grim depths of a Russian winter with the March on Moscow and the Battle of Borodino, and the army list debate delves deep into the ins and outs of the very end-of-empire Latest Byzantines.  
This week's links: