Episodes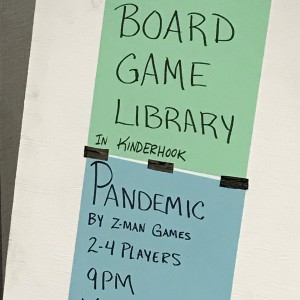 Saturday Jul 18, 2020
Saturday Jul 18, 2020
With the UK lockdown gently easing the team are still a 6-pack this week (although more in the "beer" than the "washboard stomach" idiom) as they canter through the full set of features and distractions in another 2-hour session to accompany your wargaming painting. 
This week the thorny subject of Reverse Vodka Brexit rears it's ugly head, Vallejo Urban Graffiti'ed Concrete paint gets evaluated in comparison to their very handy Vallejo Tartan dropper bottle, the discussion on jam or clotted cream is revisited in proper military style, whether it's ever fair to let your kids play with your best toys is debated for a very short period of time, the prevalence of French rugby shirts in 6th Century AD Europe is considered, the question of how irregular should an irregular warband be is tossed on the table and gently kicked to death, and the role played by of brick-filled barges in the Napoleonic wars is fully resolved to no-one's satisfaction. 
In addition there is Andy's Quiz, the painting and gaming roundups return, Teaching Timmy About Napoleon covers a series of battles against the Austrians (again!), and the team vote on the best iterations of the French Ordannance army (#234 in ADLG).