Episodes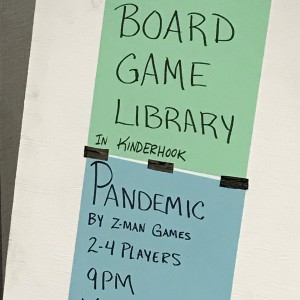 Tuesday Jul 14, 2020
Tuesday Jul 14, 2020
In a week that is very lite on, erm, me (due to holiday) the Gang of 6 attempt to make a break for freedom and stage a guerilla podcast all on their own.
Led heroically by G'Day Simon the truncated team try to cover topics as varied as making tea with toothbrushes, if charm bracelet charms have a role in wargaming, how to tell which beach is which when it comes to 1970's episodes of Dr Who, what a Scotsman would wear under his badger onsie, just how close a miss is a cannonball between the legs, whether a washing machine can be used to mix paint (or if a tumble dryer would be better), what is Sean Bean's second-best swearword, and will the "Austrians - don't they all wear white?" discussion will end up running for longer than the pandemic.
In addition there is (almost) the full range of regular features including answering the questions that weren't actually asked last week, the regular painting review, a comparison of two Achaemenid Persian lists in ADLG (including a battle between the two lists as well), Andy's Quiz and the week in the team's wargaming. 
The only thing missing is, erm, me - but I'll be back next week!