Episodes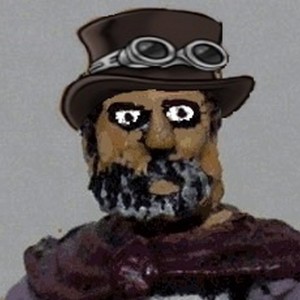 Friday Jul 03, 2020
Friday Jul 03, 2020
Now deep into it's troubled teenage phase, the Madaxeman Lockdown Podcast series continues to boldly go where few if any wargaming-themed podcasts have dared to go before. 
This week the foolhardy seven consider whether a Napoleonic LoTR crossover movie could stage its apocalyptic final battle scene in Bramall Lane stadium, how toothbrushes helped the  British Army of the Rhine ward off a Warpac invasion in the 1980's, the current statistics for underpants-wearing in Harrow, fashion trends in Janissary headgear, how best to recover frosted figures, whether Adele would have re-written her global smash single "Chasing Pavements" if she had known about laser-cut MDF back in 2008, whether a steam powered organ needs more wheels or less legs, and how many Light Horse are Too Many?
Andy's quiz also enjoys a stunning return to surreal and bizzarre form, we attempt to answer the questions we failed to ask last week, the Assyrian and Sargonid army gets a thorough investigation, Teaching Timmy about Napoleon reaches the point in the wars in which everyone starts to say "Bastard" in a Yorkshire accent, there's more Tabletop Simulator action to report on, and we do even learn something about painting - and all of that happens before we end with a fascinating discussion about antipodean animal accidents.