Episodes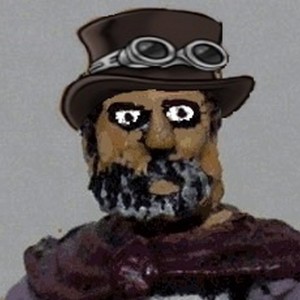 Friday Jun 26, 2020
Friday Jun 26, 2020
99 days into the UK Lockdown and the tsunami of mixed-quality painting continues to roll on and on across seven different desks spread far and wide across the Southern half of England, and yet again this is your chance to share that experience in full stereophonic audio quality. 
In this week's episode there is a vague attempt made to answer the questions posed in this exact same block of text last week but which last week's podcast failed to even mention, the many questions that the subject of badgers always throws up are debated in probably the most thorough way ever seen on any wargaming-specific podcast, the Later Ottoman army gets picked apart in both it's Serbian and non-Serbian incarnations, and Andy's Quiz returns yet again.
Other topics given a 99-day airing include what the best paint schemes are for burger bars, whether Napoleon ever got irritated with the Austrians always suing for peace after he beat them, which blue is best for painting denim, what is the correct way to pronounce your own name in a Swiss bowling alley, is there a way out of existential Janissary angst, what's the correct payment-in-kind for a 3 hour truck ride across Alabama, just how big is Steve from LBMS' house, and whether Ancient British baggage now needs to include an underground bypass for your own personal 15mm A303.
Episode Links