Episodes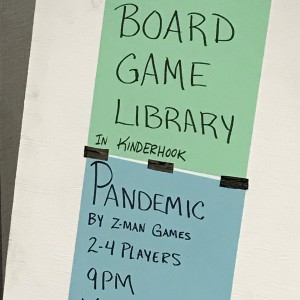 Wednesday Jun 17, 2020
Wednesday Jun 17, 2020
Unlucky for some (listeners...) perhaps, but the 13th edition of the Madaxeman Lockdown Podcast series comes out early again in an attempt to avoid an unfortunate coincidence of "Friday" and the number 13, which we all feared may risk causing untold numbers of superglue-related accidents up and down the land.
In a packed programme tonight Matthew, all seven contributors seek to contribute something of value in a tightly-edited episode which drills deep into subjects as diverse as solutions for saggy Egyptian chariot axles, what length of bungee cord is best to attach a duvet to the side of an elephant, whether Americans can ever be trusted, if having a wheel instead of a belly-button is a positive evoltionary step in a city with lots of stairs, strategies for exhibiting Hungarian photography in public, shipping times between the UK and Australia, which one of Napoleon's Marshalls would Bernard Bresslaw have played had Carry On Boney ever been made, do badgers make good toupees (or is it better to ask a fieldmouse to do the detailed stitching?) and how best to stick pins into horse riders nether regions.    
Astoundingly, there's also another full episode of Teaching Timmy About Napoleon (sadly no cookery-themed content this week), an ADLG army list review of the Medieval Scandinavians (lists on the Wiki) and another outing for the ever-popular Andy's Quiz. 
(Make sure to listen - or fast-forward - right to the very end for some unusual bonus content as well!)