Episodes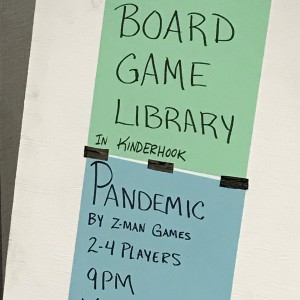 Thursday Jun 11, 2020
Thursday Jun 11, 2020
It's one short of a bakers dozen for the Lockdown Podcast series with an early release this week that allows you to take full advantage of the rain sweeping across the country (applies in UK only) and get down to some serious painting.
This week the team of 7 struggle valiantly to try and make the subject of WW2 Pacific Theatre Naval Battles staged entirely during the hours of darkness in 1942 sound unfeasibly interesting, wait expectantly for the drilling to start, vandalize MDF light industrial buildings for entertainment, get confused between Hannibal and Napoleon, consider whether the Austro-Hungarian Empire could have staged it's own internal Eurovision Song Contest in the late 1700's, decide that the Late Imperial Roman Army is severely lacking in troops types which it isn't allowed to field, try to bring down the entire wargaming economy by proposing an alternative to the global barter system in partly-used LBMS transfer sheets and finally decide to ponder the question of if a blue giant monkey with wings isn't considered a bit weird, just what is...?  
There's also another full episode of Teaching Timmy About Napoleon (perhaps best summed up by the quote "I think I now know less about the Napoleonic Wars than I did before the start of this feature"), an ADLG army list review of the Late Imperial Romans (lists on the Wiki) and in a boon to lovers of military poetry and sub-par French regional deep house techno, the return of Andy's Quiz.  
Some of the stuff we talk about can even be seen online