Episodes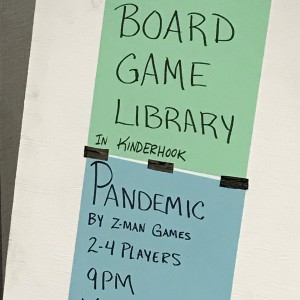 Friday Jun 05, 2020
Friday Jun 05, 2020
In another surprisingly lengthy podcast the full team celebrate being back together with conversation that covers all bases, as well as a few associated basing materials.   
Topics addressed in almost painstaking detail include whether ink is just watered down paint with a better PR, if starting a new period by painting the terrain before the figures is a crime against nature, whether if ArmyPainter is good enough for goblins does that mean it's also good enough for the legions of Rome, how long can anyone talk about an army who's uniforms are all white, definitive proof that Eddy Izzard is actually talented at that comedy malarkey, is the choice to paint horses or riders first the wargamers equivalent of the age-old "clotted cream / jam" debate, how invading Egypt might be the ideal way to take a war to the British, and - of course, a timely reminder of the poetic genius of Eric Morcecambe. 
There is also a discussion about that perennial under-achieving arab army, the Fatimid Egyptians in ADLG, another set of questions in Andy's Quiz, and the second triumphant week of Teaching Timmy about Napoleon.