Episodes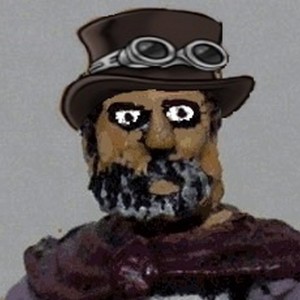 Friday Mar 03, 2023
Friday Mar 03, 2023
After a lengthy hiatus almost all of the podcast team return for a daffodil-sprouting episode at the very start of March 2023. 
Despite the absence of any badger-related content, we do manage to cover shopping expeditions (online and in real life), take a diversion into discussing the merits of Siocast/Warlord Resin/"I Can't believe It's Not Called Airfix" plastic figures, get into a bit of Spartacan slap-chop via an azimuth spray disaster, go all Judge Dredd, barely mention cricket nets, explain to Adam what he's been missing all this time as a sidebar to the great "Amos vs Drummer - Who's The Expanse's Greatest Ever Character (and why it's obviously Drummer)" debate, talk about castles in Spain and why the second most successful Berber invasion of the Iberian Peninsula landed in Valencia instead of Alicante, have a peek at Andy's trophy haul and (eventually) learn how he ended up out of pocket after accidentally buying his own birthday presents from his wife.
And there's a return for Andy's Quiz, with a brand new Two Ronnies-style twist this week as we accidentally give you the answers to the questions from the episode before last.
As usual the stuff we talk about can be seen here: