Episodes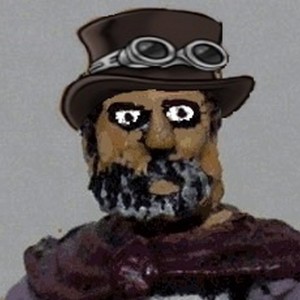 Friday May 28, 2021
Friday May 28, 2021
After a fortnight in which we received some disturbingly positive comments from many of wargamings Twitterati, the usual gang of 7 return with a tentative foray into the actual real world as lockdown eases sufficiently to allow CLWC to reopen again and all of us to attempt social engagement in a proper face to face environment.
In a limited palette of painting this week Tamsin goes totally herbal in the hillsides, Dave chunters on about the Franks for the 600th week in a row, Simon finally cracks and joins the Perry Medieval Plastic Tribe, Peter discovers that Red is the new Gold, Adam thinks carefully about meeting strangers in a warehouse late one evening, Andy finds a hole to drive into and I end my decades-long addiction to Testors Dullcote in dramatic style.
The "What did you play this week?" section focuses on our first tentative steps with ADLG v4 in the real world against real opponents as we try out some of the theory from the previous episode and stress test it against harsh reality, and Andy's Quiz of course returns with a highly topical (if this had come out last Sunday) Eurovision-themed Italian Heavy Metal special. 
(Adam was having audio issues this week, so apologies in advance for the iffy sound quality from his microphone)