Episodes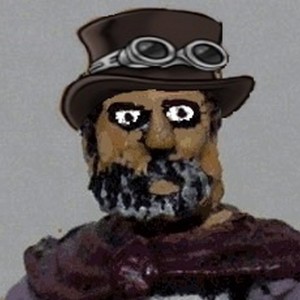 Monday Mar 07, 2022
Monday Mar 07, 2022
The Ides of March are upon us, and so it must be time for Episode 5 of Series 2 of the Madaxeman Podcast.
This week a 6-handed episode sees extensive coverage of the Painting Challenge, discussion of competitions, restaurants and public houses of all flavours and dimensions in the pseudo-industrial brewing town of Burton Upon Trent, forward-planning of a kind rarely seen outside of a gold spray tan booth online booking system, an almost-ISITYAA discussion of Why DBA is the best ruleset ever written (and a simultaneous demonstration that we very clearly and absolutely don't script any of the rest of this podcast to boot) as well as the usual inane chat, observations about kitchen implement storage solutions, and links to pictures of Japanese soldiery of a 28mm variety.   
There is also an episode of Andy's Quiz, including the answers to the last episodes questions (for those of you old enough to remember it).