Episodes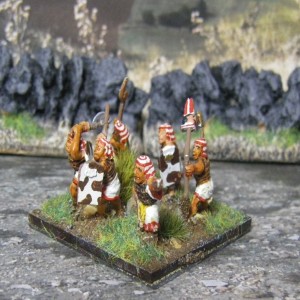 Tuesday May 12, 2020
Tuesday May 12, 2020
Another podcast in an occasional series focusing on list-building options for some of the more popular L'Art de la Guerre army lists, this 'pod features contributions from special guest Richard Case.
With almost 300 games played with the NKE in all competitions, this famous army from history racks up a fairly weak success rate of just over 42% (as of May 2020), placing the NKE deep in the lower quartile of competition-effectiveness rankings despite it being one of the 50 most popular armies in use.
In this podcast we discuss the roles and combinations which can help you turn what can often feel like a frustratingly-undergunned army into an effective combined arms force able to go toe to toe against historical opponents. 
The pod includes discussion of a number of specific list makeups, all of which can all be found on the ADLG Wiki on Madaxeman.com