Episodes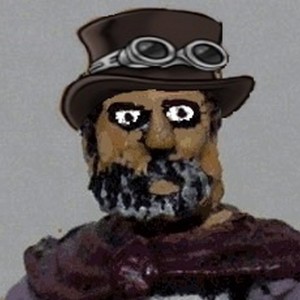 Tuesday Mar 16, 2021
Tuesday Mar 16, 2021
The latest in Madaxeman.com's regular L'Art de la Guerre Army List Building Podcast series focuses on another matched pair of historical foes - this time the Bulgars and the Byzantines.
The Bulgars were both enemies and allies of Byzantium in the near-ceaseless wars and feuds which swept across the Balkans in the period from roughly 600-1100AD.  In this Army List Building Podcast we look at both the Bulgar and the Nikeforian Byzantine army lists, and myself, Dave and Richard put forward three very different approaches to constructing, deploying and then using each of these lists to create varied and viable L'Art de La Guerre V3 army lists based on the historical forces of each of these military powers. 
As usual we also cover a brief bit of the history of these two competing empires, and chat about how to go about your figure purchases to help you on your way to successfully adding either (or both) of these two armies to your own collection.
This podcast is also available on YouTube, with loads of pictures of relevant figures.
All of the lists featured in the Podcast are also available on the ADLG Wiki on Madaxeman.com
You can also search for suitable figures on the 15mm Gallery on Madaxeman.com