Episodes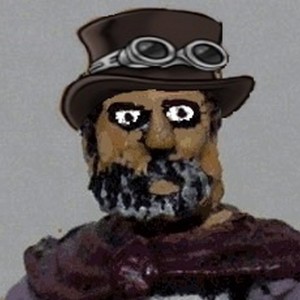 Friday Oct 07, 2022
Friday Oct 07, 2022
After a barren 5 month interregnum a mathematical majority of the Madaxeman Podcast crew stumble grudgingly back onto the airwaves with a near-2-hour episode to kickstart the 3rd series.
Any semblance of order, structure and giving the impression of planning is almost instantly thrown out of the window as we immediately go off tangent in a fascinating discussion around the origin (and ending) of the  entire concept of a Grenadier, before we swerve decisively into some surprisingly well informed opinions about 3D printing, consider whether the long time coming Dire Straits revival will include a remixed Europop single called "Gaming by the Pool", have a vote to decide if the 1980's RPG "Traveller" ever really existed in our stub, try to guess who won the 1936 Eurovision Song Contest, witter on about Contrast paints (again..), and then give a look back to Britcon and a heads-up to the SELWG show.
Of course, Andy's quiz also returns from the mists of time with something equally and typically topical too, aided and abetted by its timeless theme music.
Tamsin's 3D printer we discuss at some length is an Anycubic Kobra, but I've been asked to flag up that it's not necessarily a good one for a beginner - Tamsin instead suggests the Elegoo Neptune 3, or the Anycubic Vyper if you have a bit more bench space available. For both of those she'd recommend replacing the PTFE tubing they come with with Capricorn PTFE tubing (affilate links to Amazon). 
The pictures of some of the stuff we talked about is also online here: