Episodes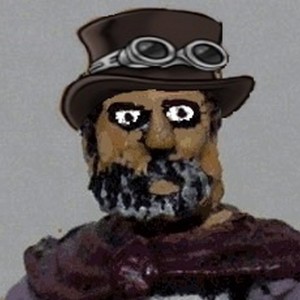 Friday Nov 13, 2020
Friday Nov 13, 2020
With the half-century now achieved the regular team opt to celebrate this milestone by completely forgetting to plan anything different at all to the usual chat about what they have painted, what they might be thinking of painting, and dad-dancing along on Zoom to Andy's quiz music.
This week the topics covered include a far deeper delve into the world of miniature trowels than many independent observers thought possible, contemporary fashion trends in Wurttemburger collars and cuffs, the use of biological agents as strippers, how discounts at Victrix can cost more than they save, whether 8 units of legionaries are too many, what might happen if the Franks are ever finished and if the world is truly ready for painted badger shields in 15mm.
In addition, this week's episode includes an "in memoriam" section in which we share stories of our CLWC clubmate and long-time wargamer Clive McLeod, who sadly passed away last week at the too-early age of 64. Clive's family have suggested the British Heart Foundation as a suitable charity for those of you who knew Clive and may wish to make a charitable donation in his memory.