Episodes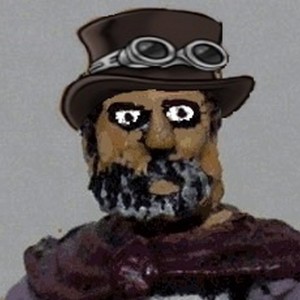 Monday Dec 13, 2021
Monday Dec 13, 2021
In what is likely to become this year's Christmas episode by dint of us almost certainly failing to find time to record another one in the next few weeks, the full Madaxeman podcast crew reconvene online to witter aimlessly about what they have been up to since the last podcast (which could be a description for almost any podcast on any subject come to think of it..) 

As well as the usual painting chat, we unpick the piratey bones from the recent Brixham Devonian Classic ADLG competition, which saw 36 players gather for chips, beer, invigorating coastal walks and some incidental games of ADLG at the very site of the landing point of William of Orange on his way to claim the English crown, before going into the freezing details of the Warfare event held recently in Ascot. 
Along the way there's a painting challenge, lots of cold-weather outdoor undercoating, several Samurai excursions, the Kingdom of Benin gets a mention, Perry plastics are yet again lauded to the heavens (Christmas is coming after all..), and a vaguely informed debate as to whether competitions actually have to be competitive to be enjoyable (spoiler alert, the answer is "no").
So, sit back, make sure to keep dipping your brush in the water pot rather than that glass of gently steaming mulled wine, and revel in listening to the 205th most popular hobby podcast in Finland right now !