Episodes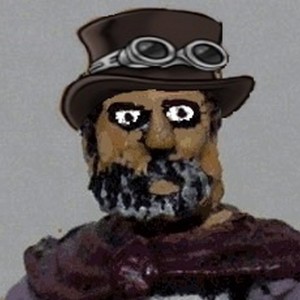 Sunday Jan 30, 2022
Sunday Jan 30, 2022
Another year, another brand new experiment as we unleash a multi-session podcast recorded "in the studio" in the UK (aka on Zoom), "in the field" abroad (aka in a bar in Spain), and "in the 1980's" (aka in a coffee shop back in London with overly loud music playing in the background) in which some of the regular crew initially preview, then discuss half way through, and finally review the recent L'Art de la Guerre competition held in Alicante in Spain in January 2022.
We are also joined by a number of special guests, and an even greater number of waitresses who all make a unwitting yet far more meaningful contribution than most of us can manage ourselves - especially after several bottles of red wine at lunchtime.
Heads-up - some of the audio is a bit murky, but you should be able to hear the clinking of wine and beer glasses clearly enough to get the gist of it, even in the bits when the words might get a little lost in the background hubbub. 
This podcast accompanies the Alicante Battle Reports on Madaxeman.com. 
The Spanish music in this podcast is used under a creative commons license and is from the Watcha Clan. The original track can be found here.