Episodes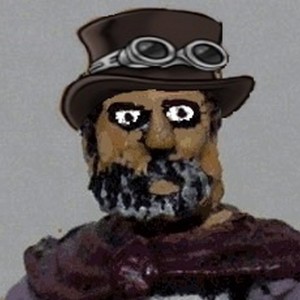 Tuesday May 04, 2021
Tuesday May 04, 2021
The first ever v4 Army List Podcast hits the airwaves with a paella-infused deep dive into one of the brand new lists from V4 of the recently released rulebook, the Taifa ("Scouse") Kingdoms.
These Arab-led, Christian-featuring armies of pre-reconquista Spain bring a whole load of new options to the ADLG  tabletop, with both existing and brand new troop types to conjure with - and, of course, the classic Strategist El Cid. 
We were lucky enough to be granted a pre-release view of this list, allowing us to record this podcast before we had our stickly little hands on the V4 rulebook so myself and my usual Army List guests Dave and Richard were able to bring you our thoughts only moments after the V4 book hits our doorsteps - with the caveat that we were slightly guessing at how some of the new troop types would actually work in practice!
The usual mix of list, history and figure choice all form a part of this, our first V4 Army List Podcast, and as usual the lists are available on the ADLG Wiki on Madaxeman.com