Episodes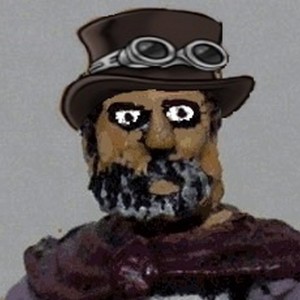 Sunday Mar 28, 2021
Sunday Mar 28, 2021
In this week's L'Art de la Guerre Army Building podcast I'm again joined by regulars Dave & Richard as we venture into the little-visited back of the book to take a gander at the Meso-American armies in an effort to see if we can pick some nuggets of golden Aztec goodness out of these rarely-seen army lists. 
As usual we conjure up a variety of quite different lists, all of which manage to extract very different and intriguing play styles and approaches from what initially seemed the slim pickings of these later lists.
We also skip through the history of the region, consider whether these armies might be viable in open play, and debate if the addition of the Conquistador command to the Texcallans imbalances a pure Meso-American competion army pool.
In a brand new (and I suspect unique) tie-in, some of this week's list are also not only available to view on the Madaxeman Wiki, they are also available to buy in the form of ready-made, discounted army packs from UK-based manufacturer Fighting 15's. 
Yes, hear the discussion then - if you like what you hear - there's now a simple one-click way for you to pick up 4 of the lists we cover all for under £40 a pop for 128 figures (thats just 31p each for those of you who don't like taking off your socks this early in the year!)
The list we cover this week are:  
Aztec x2
Texcallan x2
Zapotec/Mixtec
Chinantec
Mayan x2
You can see the Fighting 15's ADLG Army Packs featuring lists from this Podcast right here on their website , or just browse Fighting 15's Aztecs & Enemies ranges