Episodes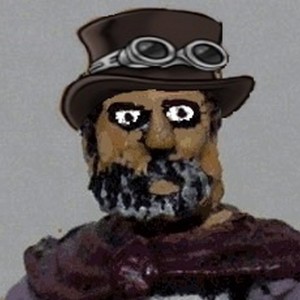 Tuesday Feb 16, 2021
Tuesday Feb 16, 2021
This weeks L'Art de la Guerre List Building Podcast is another episode in our "unloved matched pairs" sequence, featuring the Later Crusaders of Richard the Lionheart, and the Ayyubid army of his erstwhile opponent Saladin.
These two very different lists bring some astoundingly chalk and cheese-like capabillities to the tabletop. The headlong aggression of the Crusading knights in the Later Crusader list is tempered by the solidity of their stoic spear and crossbow-armed infantry, while the forces of Saladin can easily make full use of the entire width (and depth) of the playing surface with clouds of fast moving horse archers which serve to harass the enemy whilst always hiding the potential for a rapier-like counter-thrust from their wild Berber lancers. 
As is now habitual we also trot through the history of these armies, consider what to look for when undertaking a campaign of figure purchasing to assemble them in 15mm, and wrap this all up neatly around a discussion of how to design, deploy and use 6 very different lists (3 Later Crusader, 3 Ayyubid) from this intriguing historical diptych.
All 6 of the lists discussed are available on the Madaxeman ADLG Wiki, and this podcast can also be viewed on YouTube where you will be able to see the lists as we discuss them as well as a carousel of potentially relevant figures too.